Luxury Apartments In Roman Ridge
A location Prime for Appreciation
Nestled in Roman Ridge, one of Accra's most sought-after locations. The Address offers easy access to the city's top attractions, business hubs, and entertainment options. Immerse yourself in the vibrant culture, savour the local and continental cuisine, and explore the dynamic energy of the capital city, all from your new address.
Apartments in Roman Ridge
The Best of Accra at Your Doorstep
Roman Ridge is just an 8 minutes drive from the Kotoka International Airport. With seamless access to the best schools, excellent healthcare, and a thriving business landscape, indulge in an enticing variety of retail, entertainment, and culinary delights. Embrace Roman Ridge's perfect blend of residential charm and urban convenience for an unmatched lifestyle.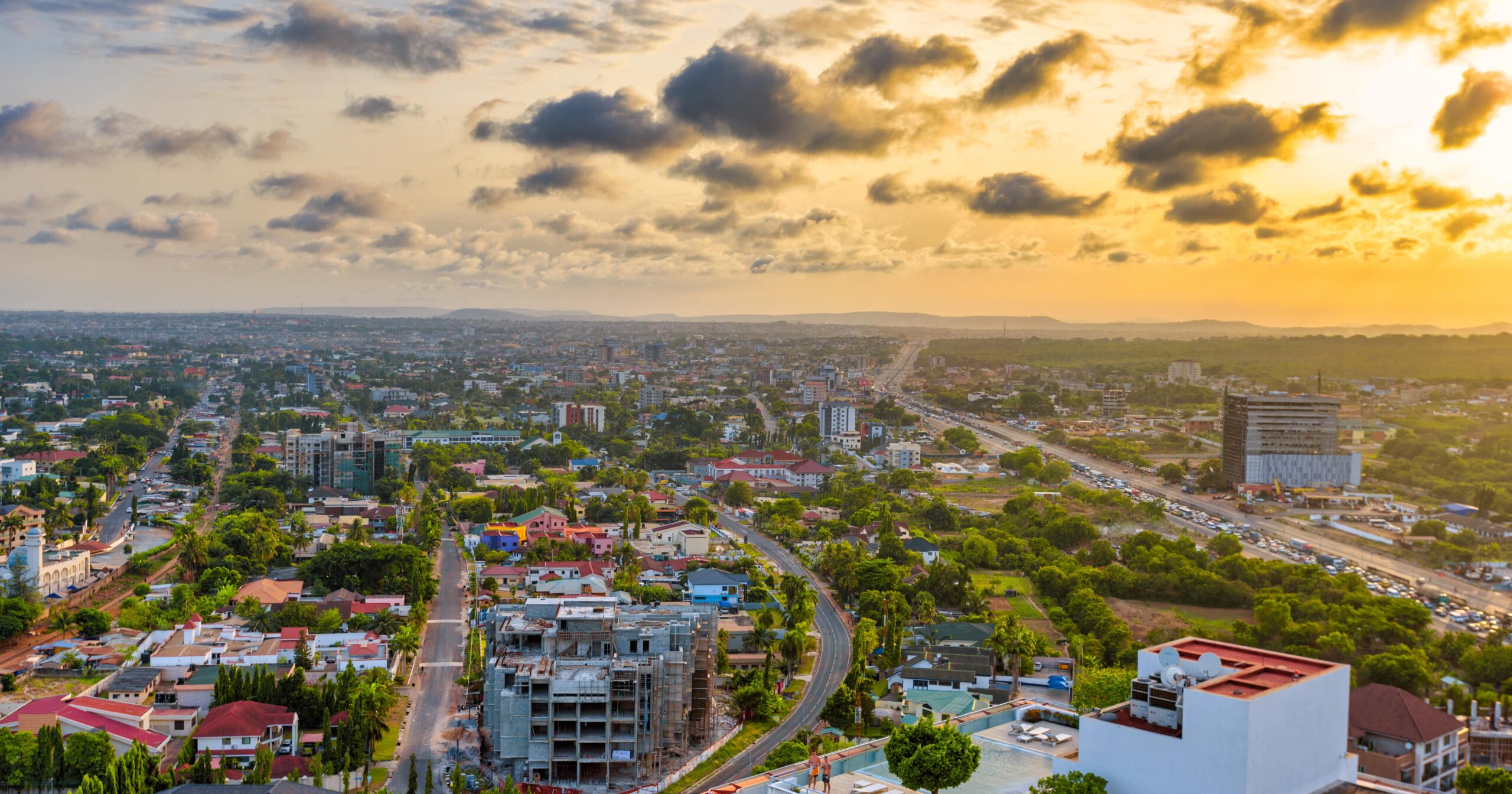 The address offers convenient proximity to key city landmarks and attractions.
Airport
Kotoka International Airport
– 8 Mins  
Education
Lincoln Community School
– 6 Mins  
The Roman Ridge School
– 3 Mins  
Jack & Jill School
– 3 Mins  
Healthcare
Nyaho Medical Centre
– 4 Mins  
Airport Women's Hospital
– 7 Mins  
Sports
Achimota Golf Club
– 10 Mins
Accra Polo Club
– 10 Mins
Dining
Security
The Roman Ridge Police Station
– 1 Min    
Airport Police Station
– 8 Mins  
Shopping
Kotoka International Airport – 8 Mins
Lincoln Community School – 6 Mins
The Roman Ridge School – 3 Mins
Jack & Jill School – 3 Mins
Nyaho Medical Centre – 4 Mins
Airport Women's Hospital – 7 Mins
Achimota Golf Club – 10 Mins
Accra Polo Club – 10 Mins
Brasa – 15 Mins
Milkbox – 15 Mins
The Roman Ridge Police Station – 1 Min
Airport Police Station – 8 Mins
Accra Mall – 10 Mins
Marina Mall – 8 Mins